During an early morning diaper change at the Avocado Post-Acute nursing home in El Cajon, California, elderly resident Catherine Gotcher-Girolamo alleges, a nursing aide assaulted her. "When I asked him to stop, he kept telling me that he had to clean me," Gotcher-Girolamo said. "And I kept saying, 'no, you're hurting me here.' He kept hurting me. I just went limp. It was really horrible." Although the sexual assault of the elder is better understood today rather than ten years ago, Ms. Gotcher-Girolamo had trouble getting the nursing home to believe her.
After the assault, Gotcher-Girolamo told her other caregivers. She said that she made it clear Sexually assaulted happened with her. even telling them she felt "sodomized," according to a California Department of Public Health (CDPH) investigation. Catherine reported that her caretakers downplayed the assault and were dismissive. As a result, Catherine expected that the nursing aide would be fired. He wasn't. In fact, Avocado Post-Acute nursing home let Fluckiger return to work after a two-day suspension.
Stories like Gotcher-Girolamo's are shocking and disturbing. Sexual elder abuse is prevalent. Why don't many people know about it? To start it helps to understand the definition of sexual elder abuse and what can be done about it.
What is Elder Sexual Abuse?
Elder sexual abuse includes any sexual contact with an elder who does not consent or, because of mental illness or dementia, cannot communicate their disapproval of the behavior against them or cannot communicate consent for the activity. It usually involves those older than 65 years of age. There are criminal and civil penalties for committing sexual abuse of an elder. In addition to "financial abuse" (Welf. & Inst.C. § 15610.30) elder abuse includes acts amounting to "neglect," (Welf. & Inst.C. § 15610.57), "physical abuse" (Welf. & Inst.C. § 15610.63) and "abandonment" (Welf. & Inst.C. § 15610.05). Many care homes are for people with dementia and memory-related issues.
Delays in reporting sexual assaults can damage and criminal and civil investigation. To battle this, California requires or "mandates" certain people to report sexual elder abuse.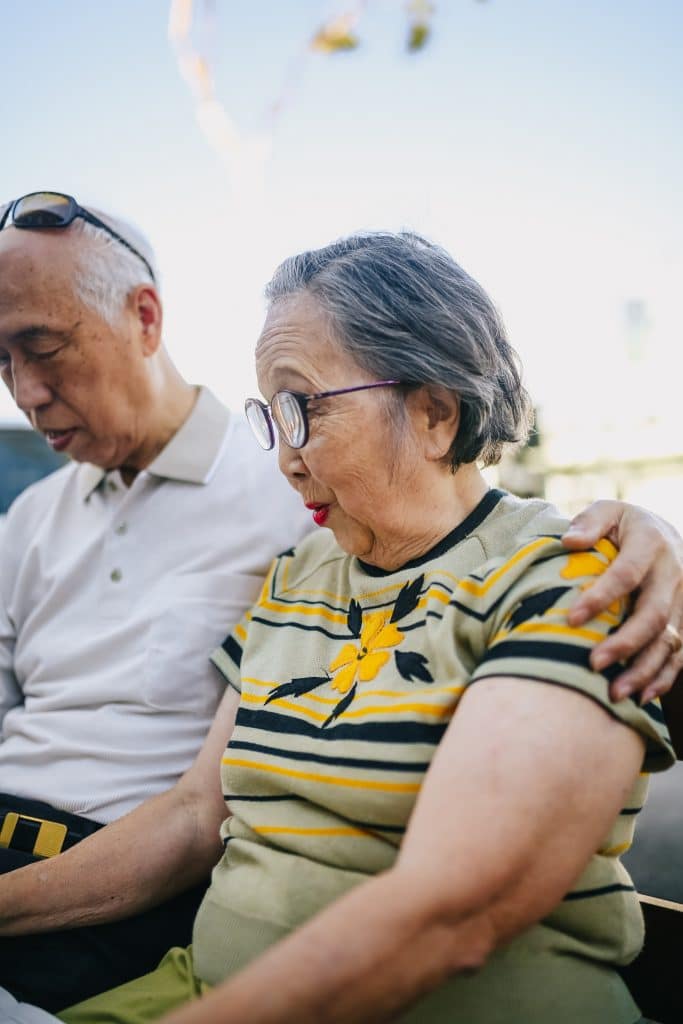 California mandates that nursing homes report allegations of sexual abuse or abuse of serious bodily injury to both the local police and CDPH immediately and no later than within two hours. Avocado nursing home made no report of sexual abuse, only that Catherine was subject to "rough handling." The nursing home eventually filed a report with the El Cajon Police Department eight days after the assault. Because of the delay, police were unable to gather crucial evidence that could have led to a quick arrest. Later investigation revealed that another care facility fired Fluckiger for inappropriate sexual behavior.
Who are Mandated Reporters of Sexual Elder Abuse in California?
Any person who has assumed responsibility for the care or custody of an elder or dependent adult.
Although this list is not mutually exclusive, it includes administrators, supervisors, health practitioners, or licensed staff of a public or private facility that provides care or services for elder or dependent adults, a physician and surgeon, psychiatrist, psychologist, dentist, resident, intern, podiatrist, chiropractor, registered nurse, or dental hygienist.
Licensed clinical social workers or associate clinical social workers.
Marriage and family therapists.
Emergency medical technicians I or II, paramedics, a state or county public health or social service employee who treats an elder or a dependent adult for any condition, a coroner, or a substance use disorder counselor.
A priest, minister, rabbi, religious practitioner, or similar functionary of a church, synagogue, temple, mosque, or recognized religious denomination or organization.
An employee of a county adult protective services agency or a local law enforcement agency;
Officers and employees of financial institutions are mandated reporters of suspected financial abuse.
Any notary public who, in connection with providing notary services, has observed or has knowledge of suspected financial abuse of an elder or dependent adult is a mandatory reporter of suspected financial suspected financial abuse of an elder or dependent adult is a mandatory reporter of suspected financial abuse.
California Nursing Homes Can Be Liable for Sexual Assault
The usual grounds for nursing home liability for sexual assault are based in admission and retention if the assailant is a resident. If the assailant is a staff member, nursing homes' liability often lies in employment practices. Often, the facility will also have inadequate staffing. In this case, Sexual abuse cases in nursing homes many times involve a failure to supervise the assailant and the victim.
Generally, Sexual abuse of the elderly is frequent in the United States. In another case in Illinois, a resident severely assaulted another resident victim. Such as Case discovery revealed that the facility's program director had assured the victim's family that the assailant would receive one-on-one supervision. This supervision never occurred. Kosac v. REM Indiana, Lake County (IN) Superior Court, Case No. 45D10-0201-PC-00006. Many nursing homes fail to properly supervise violent residents. This failure to supervise can be grounds for a civil lawsuit.
Signs of Sexual Abuse against the Elderly
Although the impact of elder abuse vary from person-to-person, here are some of the typical signs of sexual elder abuse:
Social withdrawal
Pelvic injury
Discomfort while sitting, walking, toileting or bathing.
Bleeding from the anus or genitals
STD
Bruises on breasts, inner thigh, genitals
Depression
Panic attacks
PTSD
Agitation
Suicide attempts
If you have a loved one who is showing signs of abuse or neglect then you may need legal help. The first step is to set up a case review with a Marin County Elder Abuse Attorney to learn about the options you have.