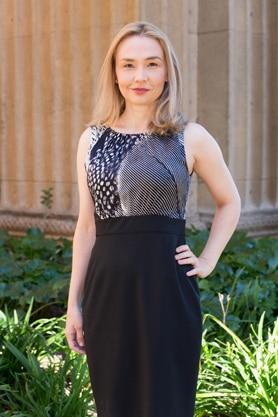 Marissa Major is a founding partner of Warren Major LLP. Marissa was admitted to the State Bar of California in 2013 after earning her Juris Doctorate from the University of California Hastings College of the Law.
While in college at the University of California Berkeley, Marissa worked for the Family Violence Law Center and helped obtain restraining orders for victims of domestic violence.
During law school, Marissa was a founding member of the Medical / Legal Partnership for Seniors, a collaborative effort between UCSF and Hastings to legally and medically advocate for San Francisco's elderly residents.
Marin County and Bay Area Family Law Attorney
After graduating from UC Hastings, Marissa began her legal career in family law and estate planning. In short time, she became and experienced Marin County family law attorney. Later, she practiced family law at Fox & Bank and expanded her Bay Area Family Law practice to the East Bay.
She then worked with an industry-leading elder abuse firm as a nursing home litigation and elder abuse attorney. Throughout her career, Marissa has litigated high-stakes elder abuse, family law, and commercial cases throughout Northern California.
Marissa has also moderated webinars on audit trails, and participated in ALTA's Ultimate Trial program at Harvard, numerous seminars on cost reports and deposition tactics throughout the country, and four trial strategy workshops with the renowned Rodney Jew
Marissa is a zealous advocate for her clients, providing attentive and strategic representation during a difficult stage in their lives. Contact Marissa for help with your family law or general civil litigation needs today.
Areas of Practice
Contested Divorce
Uncontested Divorce
High Asset Divorce
Divorce Mediation
Property Division
High-Asset Divorce
Child Support
Spousal Support
Child Custody and Visitation
Child Custody and Support Modifications
Move-aways and Child Relocations
Adoptions
General Civil Litigation
Personal Injury
Narcissistic Co-Parenting
Domestic Violence Restraining Orders
Education
University of California Berkeley, Bachelor's degree, History with Honors
University of California Hastings College of the Law, J.D.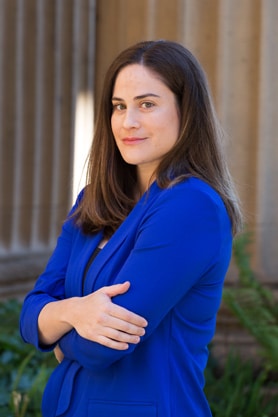 Hillary Warren is a founding partner of Warren Major LLP. Hillary earned her Juris Doctorate from Northwestern University Law School, where she was on Law Review. She is admitted to the State Bars of California and New York.
After graduating from Northwestern, Hillary was an associate at Kaye Scholer (now Arnold & Porter) in New York, where she practiced complex commercial litigation with a particular emphasis on the financial services industry. At Kaye Scholer, Hillary represented financial institutions, corporations, and individuals in a broad array of litigation, including breach of contract, lender liability, and fraudulent conveyance claims. She has also practiced at Morgan Stanley, advising on federal regulatory and securities law.
Since moving to California, Hillary has worked for a number of firms throughout the Bay Area and Sacramento, where she has litigated contract, probate, and employment disputes. Hillary practices general civil litigation and is an experienced Marin County family law attorney.
Hillary has also trained in deposition and trial practice at the National Institute of Trial Advocacy. When not advocating for her clients, Hillary enjoys skiing in Lake Tahoe and Bay Area sports. If you are seeking one of the best family law attorneys in the Bay Area, contact Hillary today.
Areas of Practice
Commercial Litigation
Financial Services Litigation
General Civil Litigation
Divorce Mediation
Bay Area Divorce Litigation
Marital Contracts
Paternity
Property Division
High-conflict divorce
Co-parenting with Narcissists
Bar Admissions
California, 2017
New York, 2014
Education
University of California, Berkeley, Ph.D Candidate, 2016
Northwestern University Law School, J.D., 2012 (Northwestern Univ. Law Review)
University of Michigan, B.A., 2008 (with distinction)